ILH Dual Meet Tournament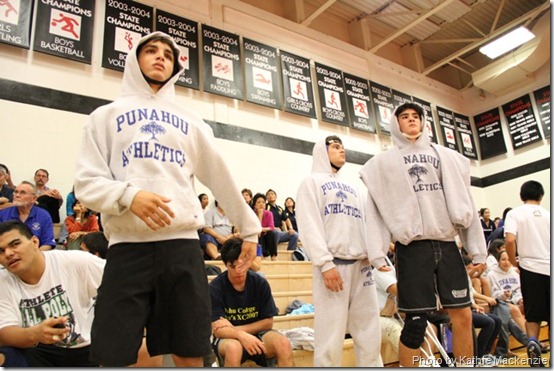 Overall we put in a solid performance this past weekend at the ILH Dual Meet Tournament. In spite of forfeiting four out of eleven weight classes, the Girls went 2–1, dropping a close match to Kamehameha on Friday but bouncing back nicely to beat Pac-5 and Iolani on Saturday.
The Boys started with wins Friday against Pac-5 and a scrappy Damien team. They really stepped up on Saturday, beating our toughest rival, Kamehameha, 54-15. St. Louis and Iolani gave us a lot of forfeits, which contributed to the lopsided scoring in those duals.
The coaches are very happy with how we're wrestling at this point in the season. We still have some work to do (particularly on top), and know that our competition is not standing still, but with about a month left in the season we're where we need to be.
ILH Dual Meet Tournament Results
BOYS
Win over Pac-5 66-11
Win over Damien 69-6
Win over St. Luis 73-0
Win over Kamehameha 54-15
Win over Iolani 70-10
GIRLS
Loss to Kamehameha 30-36
Win over Pac-5 36-24
Win over Iolani 36-9